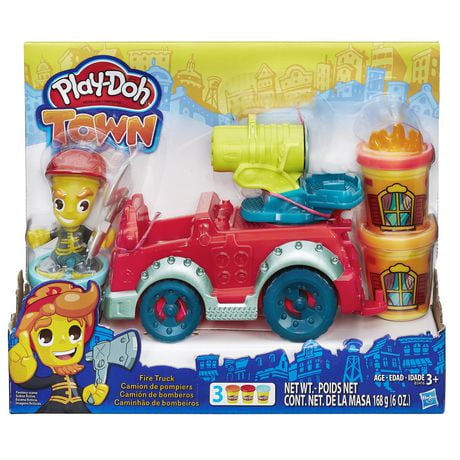 Amazing savings ONLINE for this Play-Doh Town Fire Truck Playset!   Normally over $20, you can get this ONLINE for just $5!
Includes Fire Truck with removable water cannon extruder, firefighter figure with hat, flame stamper, axe, and 3 cans of Play-Doh Brand Modeling Compound.
• Roll to the rescue and create adventures with the Play-Doh Town Fire Truck
• Get the firefighter mission-ready by making an epic beard and colorful hair
• Stack the house-themed Play-Doh cans to build an emergency scene
• Squirt Play-Doh water with the water cannon
• Axe can fit in figure's hand or double as a cutter
• Ages 3 years and up
Shop this Walmart clearance HERE!